Some Christmassy, some sausagey
As previously teased, we're putting out a selection of greetings cards.
They span a range of drawings from one of the earliest to one of the latest. We decided to brand them "Bert & Prune", although Prune is still finding her feet graphically.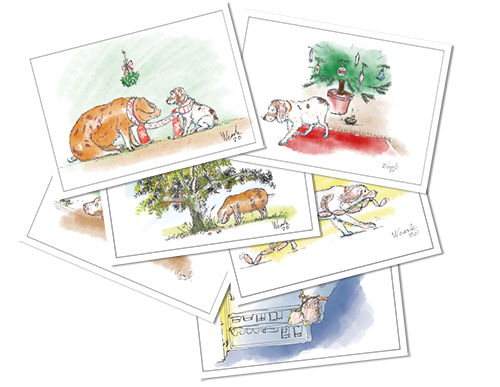 We have decided to leave off captions and leave the insides blank - people can add their own spin on these.
Next stop, Etsy and a suitable print shop.