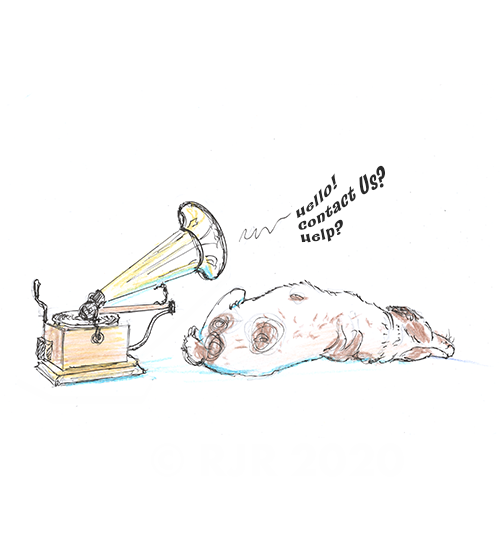 Going round in circles
In the previous post I described how we fell foul of the Unexpected Added Pages within Amazon's print on demand service, Kindle Direct Publishing (KDP). Today we have The Inexplicably Sized Proof and the Contactless-Us Page
I made the colour and minor hyphenation tweaks that had cropped up in the first proof and then sat down to figure out the added pages issue.
It had been unofficially suggested, most of the way down a forum I can't re-locate so can't credit, that one should simply leave a page off the end of your contents file and all would be well. Going against every desktop publishing fibre in my body, I uploaded a 27-page book.
And when the second printer's proof arrived, that had worked! But.
Second issue.
Jubilation until we realised that the book had been trimmed 1 cm shorter and 0.5 cm less wide that the previous printer's proof, cutting off part of the cover illustration and part of Amazon's ISBN barcode panel on the back cover.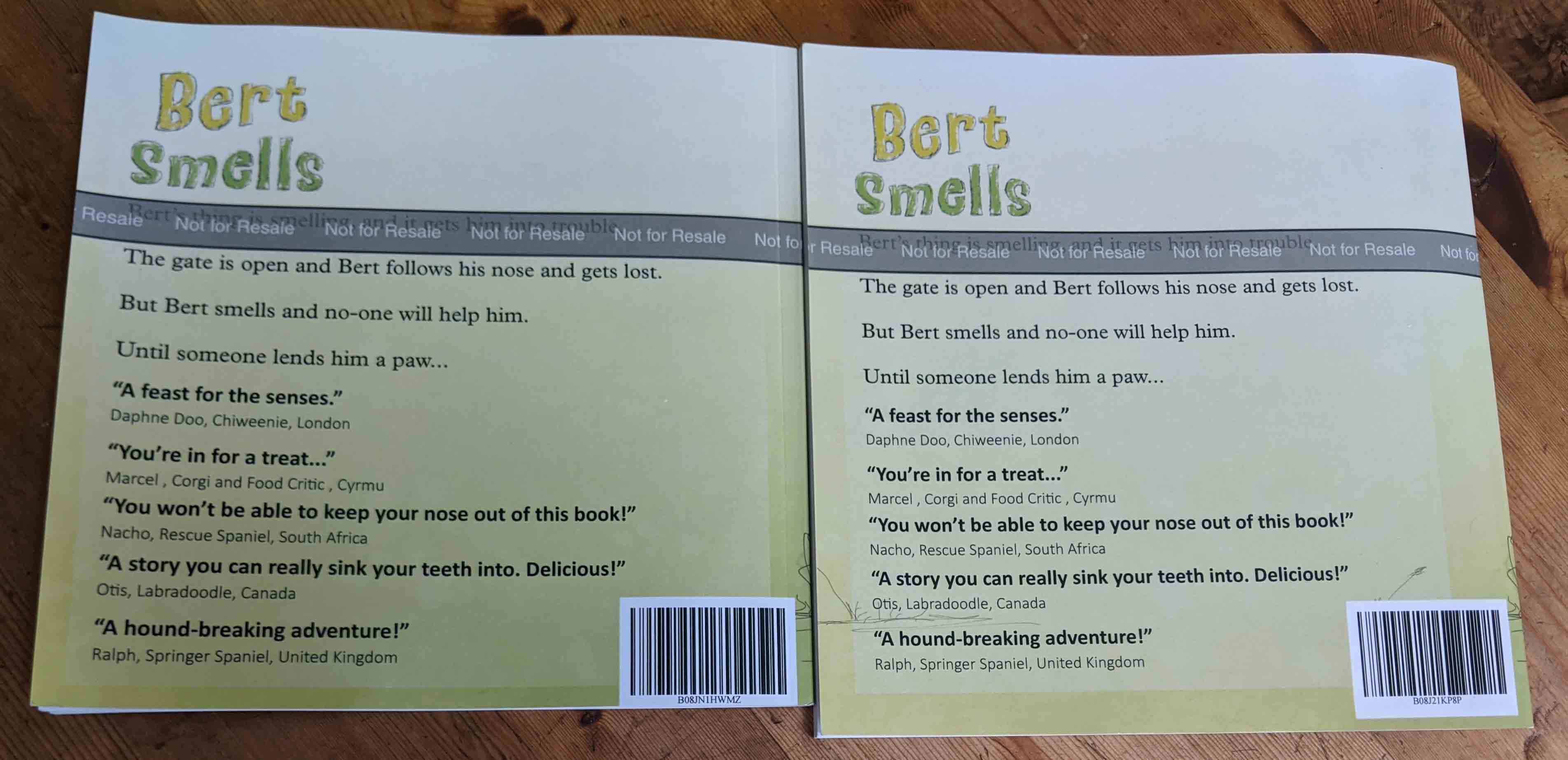 I will admit to being fallible but I was certain I hadn't inadvertently changed the page sizes on two separate files.
The fact that the book files had passed KDP automatic validation for page size (there are only a set number of possible sizes on the system and 20.5 x 21 is not one of them) and that Amazon had positioned the ISBN panel in exactly the same place pretty much guarantees the files were the same page size.
So, in my view, this was almost certainly someone at the print shop not doing their job remotely competently and someone else at the print shop not doing the required quality checks. Which is something I would have thought the KDP guys would like to know, and I'd have liked confirmed.
Third issue.
To contact the KDP helpline (after checking FAQs), you use this page:
https://kdp.amazon.com/en_US/contact-us
I selected "proof and author copies" as a subject and outlined my problem. Easy.
Amazon responded admirably fast with a no-reply email from Amazon Selling Partner Support, not the KDP team. They were unable to help because they couldn't find my sellers account (I don't have one).
I resent my query. This time there was no reply at all despite the automated 6 hour promise on the query acknowledgement note.
I resent my query. This time I got a reply back from amazonbusiness@amazon.co.uk (yup, not the KDP team), suggesting I went to the Author Central team.
I sent my query to the Author Central team. They replied (also no-reply) that since my query was related to KDP, I should use the form at, you guessed it:
https://kdp.amazon.com/en_US/contact-us
So I have, over the course of 36 hours, gone full circle! And still not made contact with the KDP team because the ticket routing from their contact page is clearly not fit for purpose.
We took to Twitter and (impressively, almost instantly), were directed to guess where? Yes, the same page as above. We replied rather sarcastically we had done that three times. The issue was escalated. They promise to call me back within 12 hours.
I pressed publish anyway because, frankly, this was driving us nuts.
So, to sum up Part 2. Quality control may be an issue, and the help system is unfit for purpose.
I have now sat down with a glass of something and will update you in the next post.